Bring your Exhibits Alive™
It's easy to offer visitors a choice of astonishing full HiDef videos with Signal-Innova's FlashVideo HDI, a high quality solid state interactive video player. Videos can be set for unattended looping, or sensors and pushbuttons can trigger up to eight videos. Visitors can choose which HiDef videos to enjoy!
With our FlashVideo HDI+ Advanced Interactive Player upgrade, touchscreens and external controllers can also be incorporated. Using convenient Secure Digital memory cards for storing video segments, Signal-Innova's FlashVideo HDI and HDI+ make it easy to update, interchange and replace HiDef videos.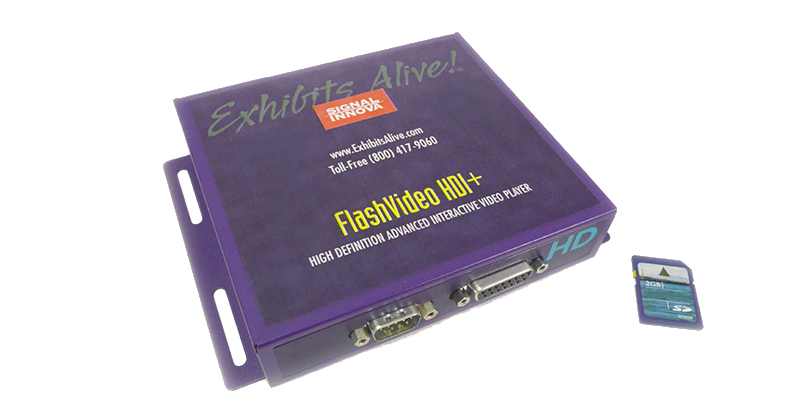 Related Items
Loading