Bring your Exhibits Alive™
Give your visitors a choice of lively videos with Signal-Innova's FlashVideo DVT touchscreen digital video players. Encased in black metal enclosures, the LCD touchscreen monitors are equipped with self-contained Standard Definition digital video players for interactive video on demand as well as unattended, looping playback.
An 8-segment touchscreen system offers up to 8 video choices from the main menu. FlashVideo DVT is available in three widescreen (16:9) sizes: 10 ", 15" and 22". Open frame chassis are offered for custom exhibit installation.
Using convenient CompactFlash™ (CF) memory cards for storing video segments, Signal-Innova's FlashVideo DVT makes it easy to update, interchange and replace videos.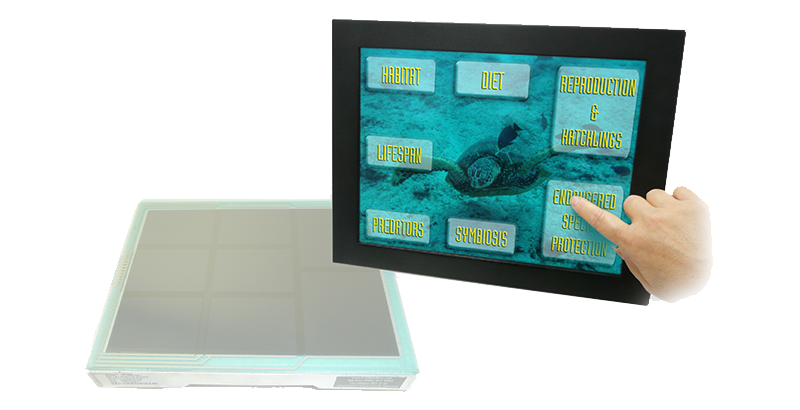 Related Items
Loading